Issue 1252 - 11 May 2018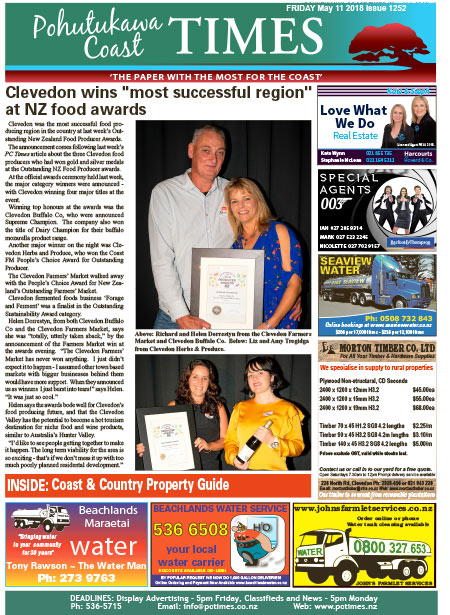 In this issue:
- Clevedon wins 'most successful region' at NZ Food Awards
- It's time to give feedback on Auckland's draft Regional Land Transport Plan - what does it mean for our area?
- Board approves Sunkist Bay plan 'in principle'
- East Auckland Tourism venture aims to boost visitors to our district
- Sports news and results
- Fabulously fit Flora turns 80!
- Mums celebrated at St Hilda's High Tea event.